Danbury Youth Services Receives $20,000 Grant
9.14.2015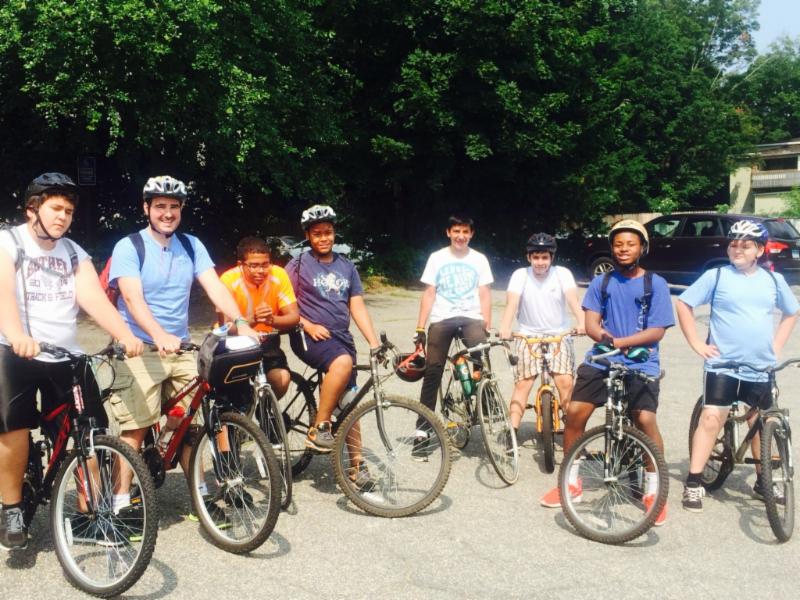 Danbury Youth Services (DYS) Earn-A-Bike (EAB) program participants gather during after school hours and during the summer months to learn social skills that encourage healthy decision making individually and in groups, while developing the technical skills needed to repair a bike as well as the safety needed to use a bike on the road. EAB often has a waiting list of kids ready to take part in the 10-week session offered four-five times a year. EAB provides a safe and consistent after school experience that helps students achieve socially, academically, and stay healthy. Many of DYS EAB alumni go on to be very successful high school students and often mentor younger EAB participants. EAB enhanced its learning opportunities this past year by adding bike trips for its youth to gain first hand knowledge of riding laws, importance of wearing helmets, and being safe on the road. In addition, the program's new facilitator, Joseph Dobbins, is a native of Danbury and holds a Master's Degree in Social Work from Fordham University. This is made possible because of the $20,000 grant received by DYS from Fairfield County Community Foundation (FCCF) in support of its Out of School Positive Youth Development programs. Other programs these funds support are DYS Girls as Leaders (GAL's) Club, Boys Leadership Society (BLS), and Youth Employment Services (YES). Together these programs serve over 150 youth in the City of Danbury grades K - 12.
DYS is a non-profit organization designated as the Youth Services Bureau for the City of Danbury and a licensed psychiatric clinic by the Department of Children and Families. Its mission is to strengthen youth and families by supporting and fostering hope and teaching the skills necessary to lead positive and productive lives. DYS offers various prevention/intervention and positive youth development programs as well as a Youth and Family Counseling program. DYS serves all youth and families in Danbury and many of its services are offered at no or little cost. To learn more about DYS please visit DYS Programming.
The Fairfield County Community Foundation (FCCF) promotes philanthropy as a means to create change in Fairfield County, focusing on innovative and collaborative solutions to critical issues impacting the community. Individuals, families, corporations and organizations can establish charitable funds or contribute to existing funds. The Community Foundation is in compliance with the Council on Foundations' national standards, and has awarded over $185 million in grants to nonprofits in Fairfield County and beyond. For more information, visit FCCF.
---
9/9/2015
New London County YSBs Billboard
«
previous
9/23/2015
Montiville YSB Sends Care Packages to Flood Victims
next
»