Annual Conference 2018
10.4.2018
CYSA 46th Annual Conference
Thursday, October 4, 2018
Sheraton Hartford South Hotel
100 Capital Boulevard, Rocky Hill

"EMPOWERING YOUTH VOICES"
Registration 8:30-9:00 a.m. Program: 9:00 a.m. - 4:00 p.m.
Early Bird $95 (before September 21st)
$105 (after September 21st)
Award Winners' Guests:
$40 Lunch Only
$25 Breakfast Only

Online Registration closes on September 30th
Cancellation Policy: No refunds after September 30th

Featuring:
Keynote Address by Susan A. Graham
Youth Led Social Change Starts With YOU

Breakout Sessions Including:
Artistic Expressions of Transgender Youth
Building Youth Leader(ship) **
CONNECTing Youth **
Empowering Youth to Be Leaders in Prevention **
Gang / Group Identification & Knowledge
iCHOOSE to LEAD **
Internet Safety & Social Media Awareness
Let's Talk About It: Responding Supportively to Youth Disclosures of Sexual Violence
Race, Ethnicity & Culture in Mentoring
Riding the Wave of Innovation: Using Technology to Maximize Your Reach
Using Reflective Practices to Engage Students, Schools & Families in Authentic & Productive Conversations
Vaping 101 **
Youth Homelessness: What You Need to Know
** indicates youth presenters
CONFERENCE BROCHURE - Agenda & Breakout Sessions
This program is approved by the National Association of Social Workers, CT for 5.0 Continuing Education contact hours and meets the continuing education criteria for CT Social Work License renewal.
Thank You to Our Sponsors:

SILVER SPONSORS:







BRONZE SPONSORS: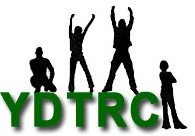 ---
5/23/2018
JRB/LIST Conference Open for Registration
«
previous
4/18/2019
Motivational Interviewing Training
next
»